<![if !vml]>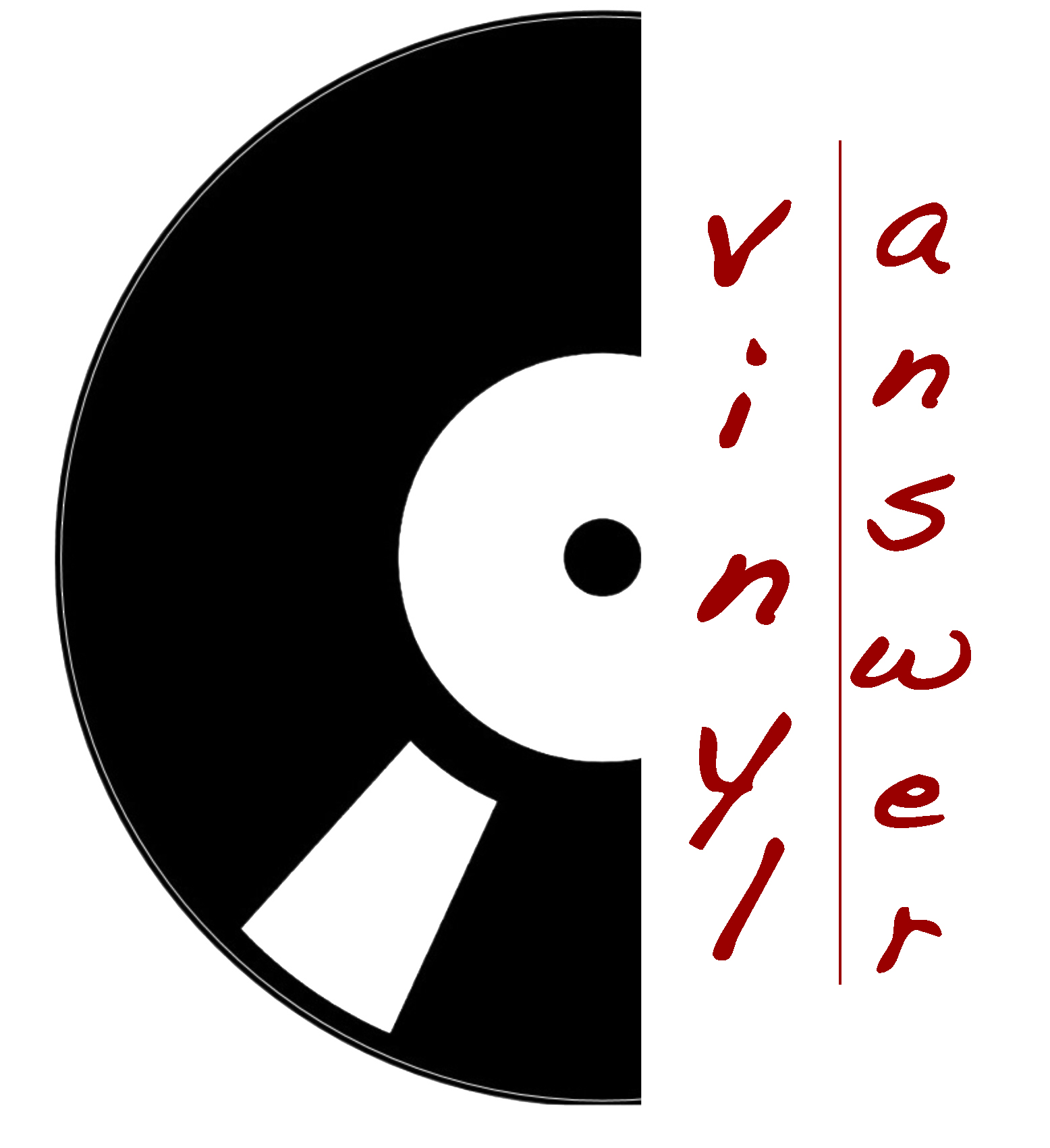 <![endif]>
Main listening room gear consists of:
Turntable: Dr. Feickert Analogue Woodpecker
Isolation: Table sits on a Mapleshade 2" thick Maple Platform. Maple rests on 4 sets of 2" Isoblocks

Tonearm: Kuzma 4Point9

Cartridge: Lyra Kleos

Step Up Transformer: Sound Tradition Live! MC-901 with Hashimoto H-2018 MC Transformer
Phono Preamp: Herron Audio VTPH-1
fitted with (4) NOS Telefunken 12AX7 and (1) NOS Brimar 12AT7 Tubes
Line Stage: Audio Research LS17SE / Power amp: Bryston 8B-ST (Harvested from a Lexicon Lares System)
Speakers: Bowers and Wilkens CM10 s2 Floor standing speakers with IsoAcoustics Gaia II Isolator feet
Secondary listening room gear consists of:
Turntable: Technics SL1200 MK2
modded with KAB Electro Acoustics TD-1200 Tonearm Damping System and Litz copper Tonearm wiring)
Cartridge: Ortofon 2M Bronze Moving Magnet
Phono Preamp: Rupert Neve Designs Fidelice
Phono & Intragrated Power Amplifier: Marantz PM8003
Speakers: Bowers and Wilkens 685 s2 bookshelf speakers with Polk Audio PSW202 Subwoofer
Cabling for both rooms: Audioquest high end interconnects and power cables.
Images of Main Room

<![if !vml]>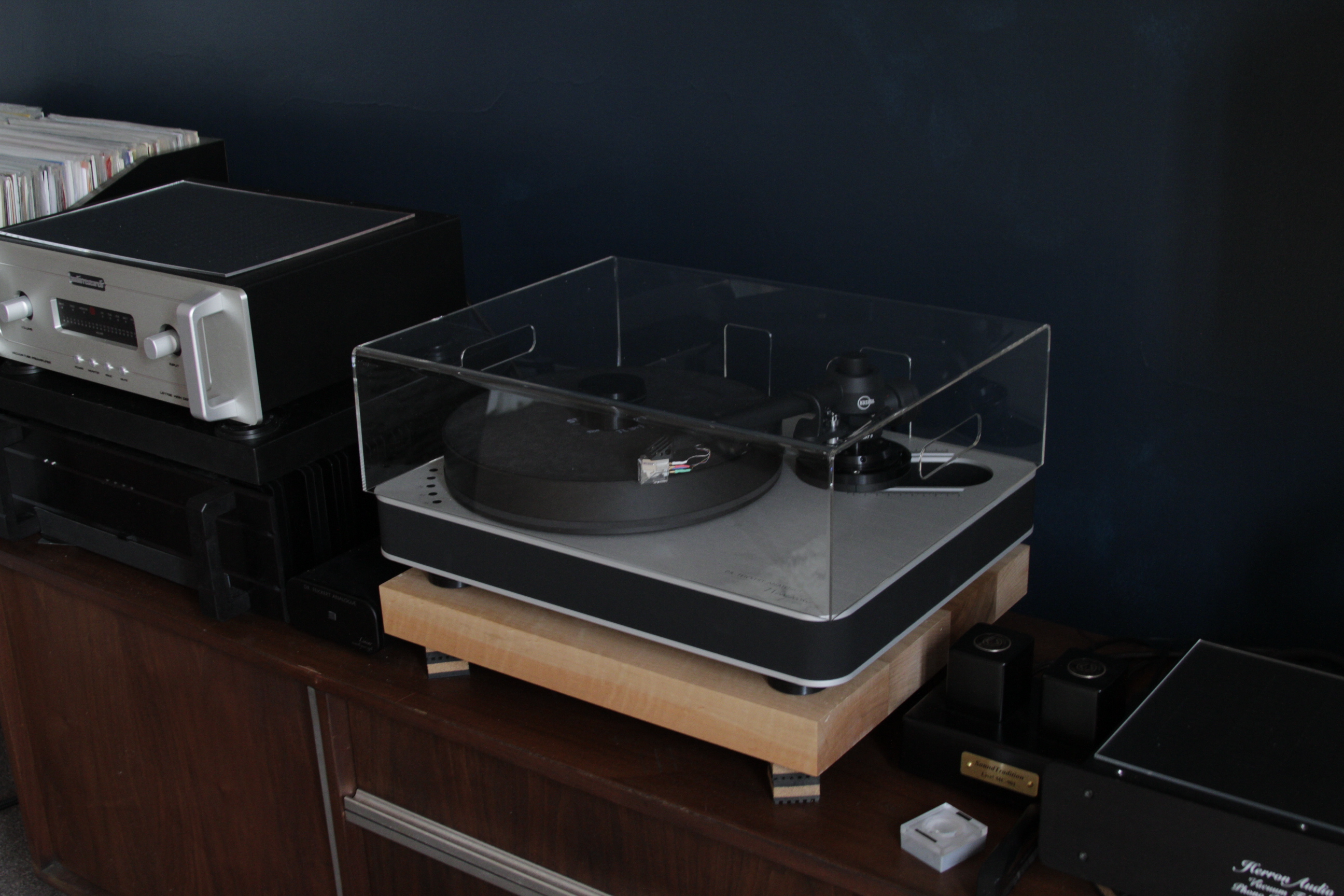 <![endif]>
<![if !vml]>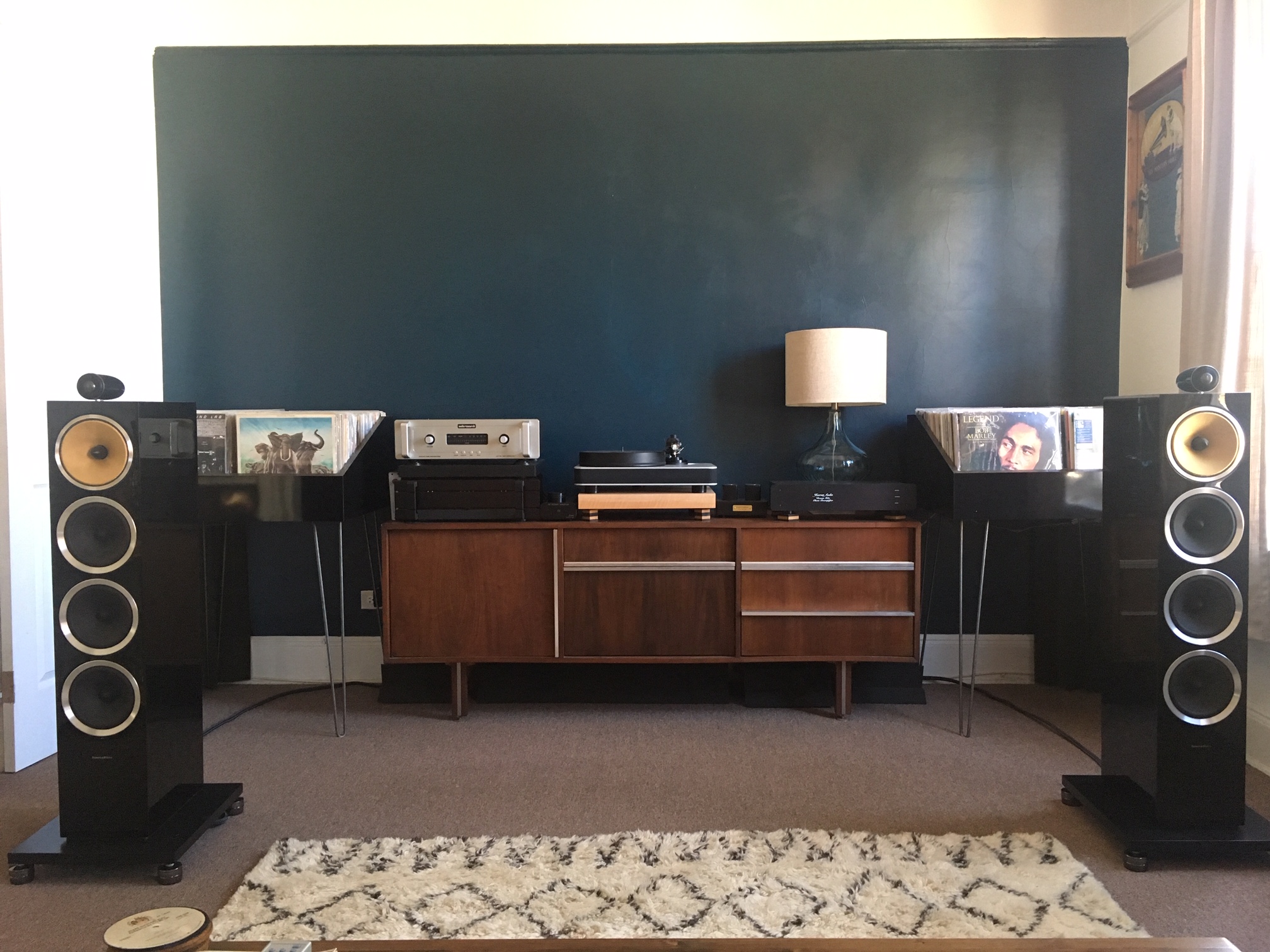 <![endif]>
<![if !vml]>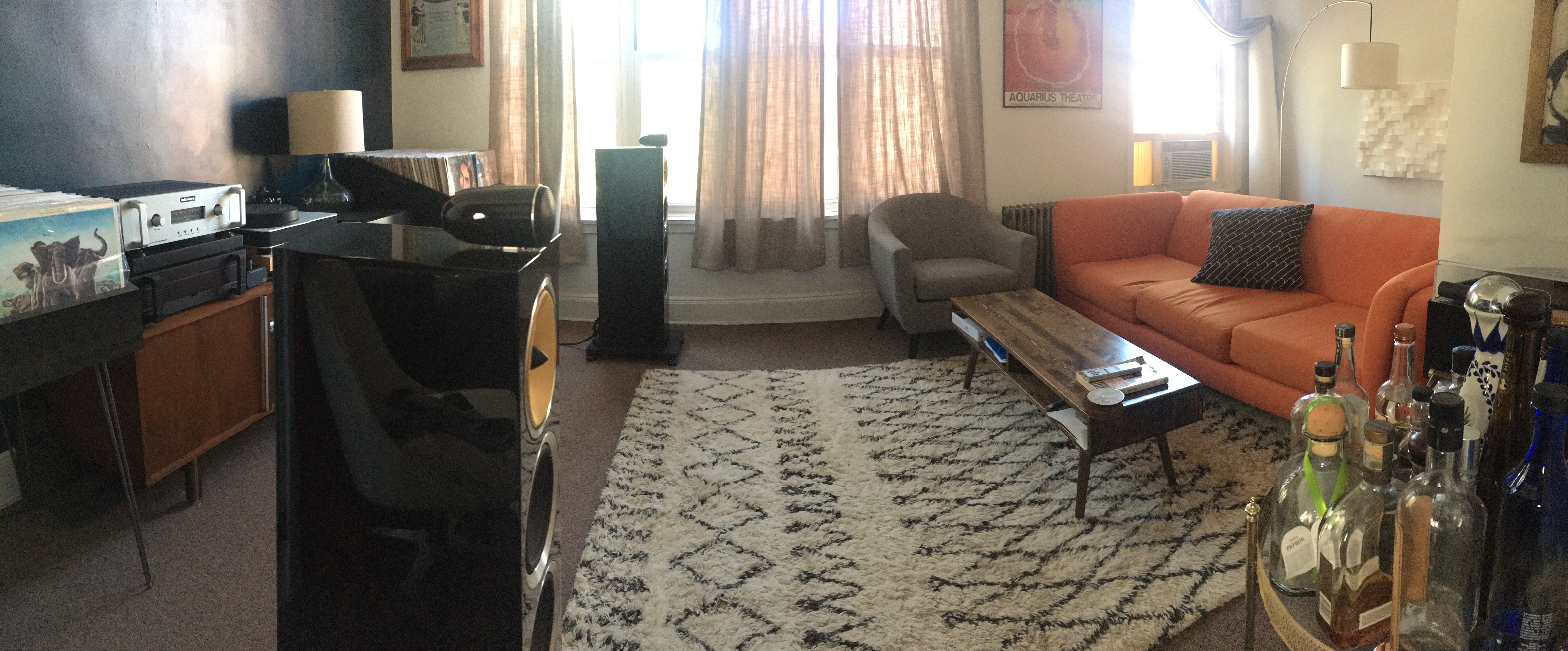 <![endif]>

<![if !vml]>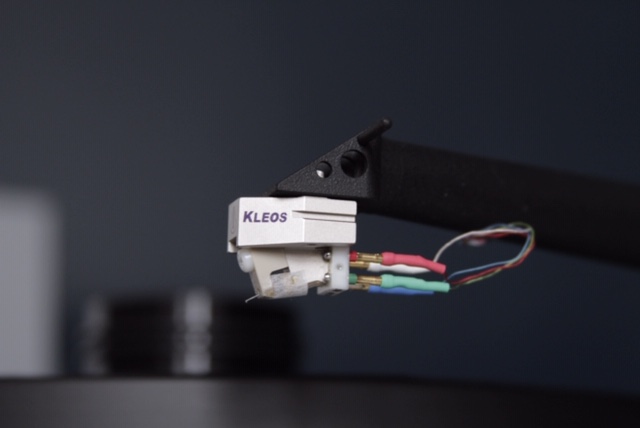 <![endif]>
<![if !vml]>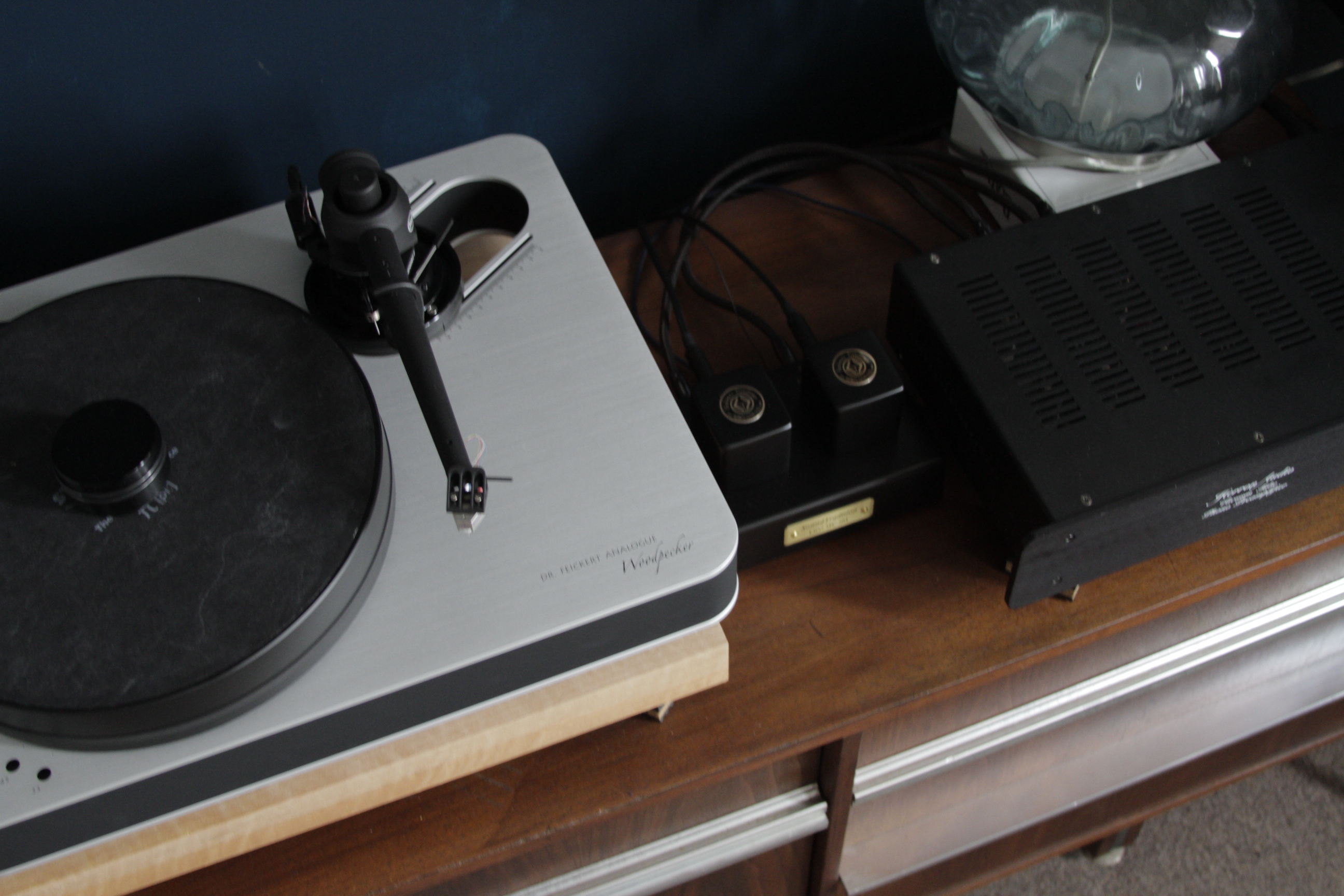 <![endif]>